Just received some gear from the Romps Life online store and it rocks! Great style, fit and comfort! Love everything

...

Romps Life stands for! Michael is a world class human being!

read more

Mike is incredibly unique. He connects easily with kids and parents in a very supportive way while also holding all

...

accountable. He meets kids where they are at emotionally and physically and develops personal plans and goals around the individual, truly unique. My teenage son has greatly benefited from working with Mike. He has worked on goal setting, physical fitness and basketball skills. He doesn't always follow through or follow the plan but Mike continues to work with our work in progress :). Romps Life is truly an amazing organization. Basketball skills, physical fitness/nutrition goal setting and very importantly life skills are taught here. I don't know of another organization like this, it's great!!!

read more

Coach Mike is the best! Amazing with kids and teaching them both the fundamentals of the game. Sportsmanship,

...

competitiveness and hard work. If you're not doing it right, do it again. And again. And again! Our kiddos have learned so much from him and are excited to go to basketball each week. They learn so much more than just the game - thank you for being such a positive influence on these kiddos! Highly recommend anyone having their children work with Mike.

read more

My daughter was struggling emotionally through the pandemic. We knew we needed to get her some social and emotional

...

support. We could not find a counselor during this difficult time. Basketball is her favorite sport so we decided to incorporate her passion and personal development together. She did some one on one coaching for about a month then quickly switched to group sessions playing ball. It was like a switched flipped in our kid. Each session Coach gave her a physical goal and mental goal. Her attitude improved drastically. We are grateful we took this approach to help our daughter and equally as grateful to have found Coach Romps!!!

read more

Mike has been a great mentor for my son, emotional and physically. He helps to encourage him to reach for anything he

...

wants and more. He provides suggestions for him to try when he is struggling and checks in with him throughout the week. He has helped him to improve his basketball skills and physical strength. I have looked for over a year to find someone to help my son. I cannot be more thankful.

read more

Mike Romps is extremely motivating and honest. He has helped our family significantly in just a few weeks. Eating

...

better, exercising and making sure my boys have goals to work towards! I cannot recommend him enough, we are very thankful!

read more

Mike is as advertised. A great coach and an amazing mentor. Our son has grown leaps and bounds since working with Mike,

...

both as a basketball player and with his confidence.

read more

I may be biased, but this guy is pretty good!!

He'll give you his all, all the time. And genuinely cares about people's personal growth and development. Without a

...

doubt, the best coach I've encountered.

read more

It is a rare case that you truly encounter a transformative influence. Mike Romps sets the standard for holistic.

I reached out to Mike Romps of RompLIFE, LLC for my son originally. He was struggling with his work ethic and attitude.

...

We set goals for the weeks ahead, he did weekly check ins (which made my son feel loved and supported) and he worked with him on his basketball skills and his fitness level/nutrition. Although, they did not work together for a great length of time, he was a huge influence on my child. Mike was committed to the process, seeing his capabilities, encouraging him always and giving him the tough love that he needed. In the process of him working with my own child, I realized that I, myself, could use a life coach. Living with depression for more than half my life has caused a lot of pain and distress over the years. Mike is always there when I need him, text, phone call or a work out. He motivates me to be the person I want to be. Feeling helpless, incapable and unmotivated when you know you have amazing things to offer is the worst feeling. Mike allows me to express my feelings, he listens and then provides me with the positivity that I need to get back on track. I consider him to be a true friend for life.

read more

Coach Mike has had a significant impact of my daughter's play over the past few years with his coaching and instruction

...

methods. His approach and mentoring has maximized her performance to the best of her ability and knowledge of the game to succeed to the the next level.

read more

Coach Romps was my high school basketball coach and the best coach I've ever had (even though basketball was my second

...

favorite sport!). He knew how to push his players both on and off the court. He also got us involved in the community through fundraising, special events, and children's camps. To this day he motivates me and helps me to be a better and healthier person. I highly recommend his programs to anyone needing that extra inspiration, support, and understanding; and even those just looking for a killer workout!! Proud of you Coach!

read more

I have Mike Romps to thank for a lot. He hasn't only helped me develop my basketball skills but has shaped me into a

...

better athlete and human as a whole. He deeply cares for his clients and is willing to give any advice and work for as long as needed to see his clients succeed. I greatly saw my basketball skills get better when I started working out with him and they continue to excel whenever I am home and working out with him. He also has very good advice with nutrition and every day life advice. He's more than a coach but also a very good friend I can reach out to.

read more

Mike is passionate about ALL he does. He has worked with my daughter in her High School Years and now that she is a

...

College Athlete . Every workout is positive, productive, and purposeful and she is improving her skills, becoming more confident, and having FUN! He not only works on her Basketball skills, but also wants to make sure her Nutrition is solid, that she is getting enough sleep, and that her mind is healthy. I recommend Mike 110%!!! - Brigitte Laurence (Abbe Laurence's Mom)

read more

Meeting Mike truly changed my life. When I met him I was ready for change but didn't know where to start and didn't

...

have a clear idea of the direction I wanted to head in. Mike helped me to hone in on my goals and taught me strategies to reach them, as well as opened my mind up to new concepts. One of Mike's gifts is his ability to really see his clients and understand how to uniquely speak to and motivate them. Working with him was the catalyst to lasting change in my life.Since then I have also had him work with my daughter both in basketball and life coaching, and it's been an experience like no other in her life, like nothing I had experienced as a kid, and like I imagine most kids never get to experience. Mike somehow finds a way to come down to a child's level and raise them up at the same time, helping them to really see all of the options life has for them and making them feel confident with where they are heading.I highly recommend RompsLIFE to anyone who is looking for more in their life for themselves or their children!

read more

What is not to absolutely love about this man. Great coach and an even better person. Pushed me harder than anyone and

...

believed in me more than anyone could too. Thank you!!!

read more

Coach Romps has helped my son with all aspects of his game. His training is helping my son to think better on the

...

court, to play harder and to want to be the best he can be. Mike knows the game and knows what each player needs to address in their game to take it to the next level. If your son or daughter is looking for a no-nonsense approach and wants to put in the work to get better, Coach Romps will make it happen.

read more

Romps life has given my son the training I have looked for at a high level for my son. He is passionate and hold the

...

kids accountable while always having their best interest in mind. Coach Romps makes players better if they want to get better.Jay LaBrancheMilltown BasketballNewmarket Recreation Director.

read more





Working with romps is one of the best decisions I made for my family and I and even my kids like going to work out with

...

him. It's not just about working out tho he has the answers to most things you may want to figure out nutrition, parenting and discipline. If he doesn't know how to help he knows someone who can help and will connect you. Working with romps has been a game changer for myself and I'm so grateful for our workouts or someone to lean on when stressed and gonna throw it all away, he keeps it positive and always helps you get your head back in the game!

read more

Grateful for Coach Romps's positive impact for my child. He runs a great program and we would recommend it for all!


Highly recommend, Mike is very knowledgeable and can definitely help improve your basketball skill, motivate you and

...

get you focused on your goals.

read more

Mike Romps is a wonderful coach and mentor to my daughter. She has been working out with himsince July 2019. He has

...

done tremendous things for her confidence and her game. Over this past summer, he was also her life coach. He started by sending her a questionnaire so that he could really get to know the ins and outs of her attitude and feelings about certain areas of her life. The growth I saw in her over this summer was amazing! She is having the strongest school year of her life and I attribute it how her confidence and self worth has improved by working out and meeting with Mike. I highly recommend sending your kids to workout with Romps, the workouts are always tough and always stay focused on fundamentals. He loves all his kids and you can tell by the way he pushes them and also at the end of practices he sits with them and offers great life advice and words of wisdom. If you are considering a workout or other service provided by Mike, don't hesitate. It's worth every penny!

read more

Mike provides his clients with grounded and insightful feedback that he always ties to tangible action and goal

...

setting. I'd recommend him to anybody I know. An excellent coach in every sense of the word.

read more

Mike is a fantastic basketball coach/trainer. He challenges the kids and pushes them to be their best while personally

...

connecting with them and making it fun at the same time. He knows his stuff and is so good at teaching it to young people.

read more

RompsLIFE changes people, changes people for the better!!! Coach Romps works with all ages and he is the best at what

...

he does. The dedication he has for his clients is outstanding! When my son started working with him, his confidence wasn't the best and he was very shy and timid boy. I watched my sons confidence grow week after week and saw how my son started to believe in himself again!!! I can't thank Coach Romps enough for his dedication to helping my son!!! Everyone needs a Coach Romps in their lives!!!!!

read more

Mike has worked with my 16 year old son since elementary school, when he first started to show a passion for

...

basketball. They began their sessions focusing on basketball skills, physical conditioning, and healthy eating habits. Over the years they've continued to work on these things while also setting goals for the classroom and for life after high school. Mike has been a support system for my son on and off the basketball court and is someone my son has come to look up to and enjoys working with.

read more

Prior to Covid-19 my daughter was an avid basketball player. She played almost everyday, sometimes 4 hours a day and

...

was in great shape and was on her way to being recruited to play college ball. She was a junior in high school when Covid happened and was getting ready for her biggest recruiting season since she started playing in 3rd grade. When everything shut down she had a tough time staying in shape. By summer she was out of shape and had gained weight. We contacted Mike Romps to work with her to get her back into shape so she would be ready for the fall season. Mike worked with her one on one both face to face and virtually and she was able to develop healthy eating habits again and got back into shape. He motivated her by teaching her what to do and she continues to eat healthy and go to the gym consistently. Once she wasn't seeing Mike on a regular basis he still continued to check in with her to make sure she was good. Whatever the reason, Mike is a perfect choice. He is very knowledgeable and really cares.Sara McNutt

read more

Coach Romps has impacted my life greatly, especially in the last 10 monthes. He has a goal of making each person the

...

best versions of themselves no matter the situation and he will never quit on you. Mike has helped me personally with confidence regarding everyday life and as a basketbal player. When I first started training with Coach Romps, I had an expectation of gaining stronger basketball skills, but I have taken away so much more than that, I can't thank him enough. I used to be a player that had little aggression and choked when the ball entered my hands. But Romps saw my potential and pushed me to see it myself. Since then my game has improved tremendously. He is an important role model to me and so many others. He is involved in your life not only has a player, but he is also caresmatic towards your entire family. Words cannot describe the gratitude that I have for Coach Romps!

read more


RompsLIFE is somewhere where you can build confidence on skills, strength, and the training that is necessary for YOU.

...

It has helped me gain so much more confidence in my game (which is basketball). Romps always has your best interest in mind and will always push you to be your best all the time.

read more

Coach Romps is a fantastic instructor and has really helped my son develop his basketball game. He is super positive,

...

and is able to quickly diagnose the holes in a player's game and come up with a plan to help fix them. I've seen him work equally as well with players of high skill level and those just looking to make their school team. I can't recommend him highly enough.

read more

Coach Romps is one of the best coaches I have had the pleasure working with! When I first met him in 6th grade I had a

...

LOT of improving to do. Within the first week of training I had learned how to use my left hand, today I am not perfect but I can confidently dribble and shoot with my left hand! Which is pretty amazing. From all of the summer trainings and workouts every morning, he really does prepare you very well for everything and makes you a better player. He takes time with everyone and works with individuals to work on their weaknesses and to improve overall. And he really does care about everyone and he wants what is best for everyone!! He is an amazing coach and I'm so happy that I get to work with him!

read more

I wouldn't be where I am today without mike, not only is he a phenomenal trainer and coach, but a great person and

...

mentor as well. Mike got me in the best shape I've ever been in and got me as prepared as I could be for my upcoming season. Not only was the training intense but it was also fun. I couldn't recommend Mike enough, anyone given the opportunity should absolutely train with him if they want to better themselves athletically and personally!

read more
Next Reviews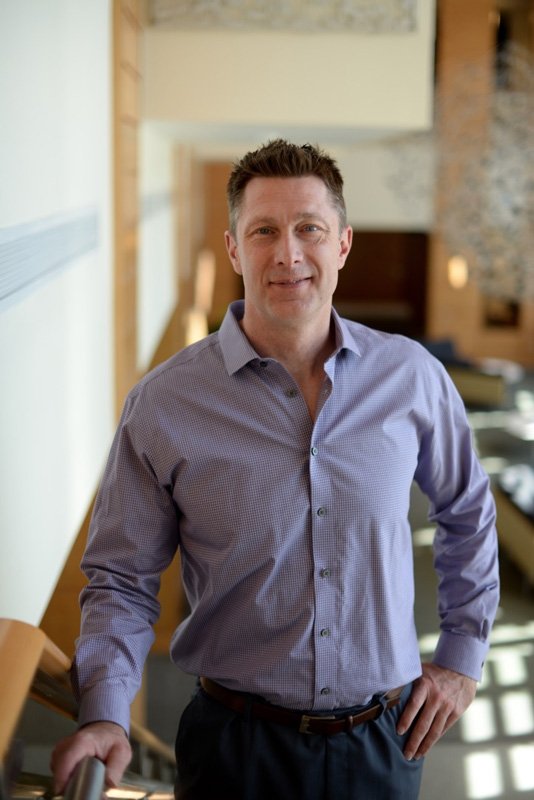 Request a call or email from Mike